The lockdown was imposed across the country due to the Coronavirus. During this time all religious places were also closed. Religious sites are now being opened in the process of unlocking. In this series, the Rajasthan Government has decided to open a religious place from 7 September.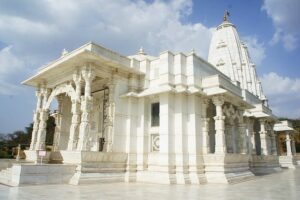 In the order issued by the government, it said that all religious places in the state were closed due to the Corona virus. Now reopening from 7 September. It will be mandatory to follow certain rules to avoid corona during darshan in religious places. According to the guidelines issued by the state government, it will be mandatory for devotees to visit the temples to wear masks. Also it will be necessary to take care of social distancing. At the same time, the temple administration will also sanitize the religious place time to time. 
Earlier, the central government had issued re-opening of religious places across the country from 8 June. But the Rajasthan government did not allow it to open in view of the corona virus.