Rajasthan, the land of Royals is very famous for its food as well art, culture , fabrics etc. Rajasthan's one of the most tantalizing dish, pyaaz ki kachori, Pearl millet bread with hot and flavorful garlic chutney.
Pyaaz Ki Kachori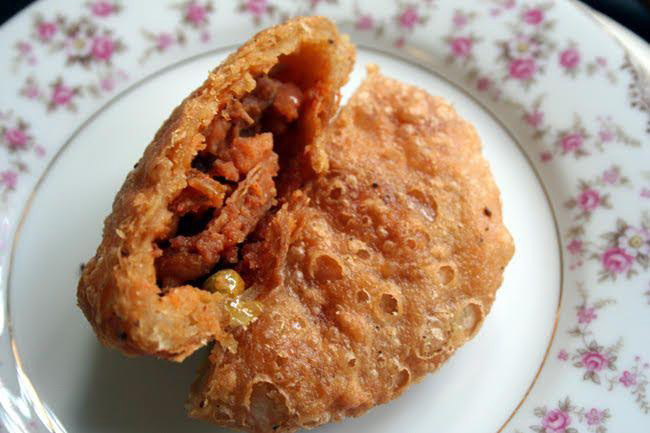 Whenever we think about Jaipur, Kachori is one of the best thing which comes in our mind. In Jaipur kachori has many variations but Pyaaz ki Kachori is our favourite most. Piping hot kachories stuffed with well spiced mashed potato or onion mix , goes best with the mix of spicy coriander chutney and sweet tamarind chutney. This snack is easily available at almost every small or big eatery across Rajasthan.
Bajara Roti And Lahsun Chutney
One of the beloved breakfast is Bajara Roti ( Pearl Millet) And Lahsun Chutney (Garlic Chutney). Roti will be crispy which goes with lahsun ki chutney, mix of garlic & chillies. This roti can be served with also Gatte ki sabji or curry.
Kalmi Vada
Kalmi Vada is very popular breakfast in Rajasthan. It is a traditional rajasthan recipe, deep fried flour based munchies served with green chutney. We can give it as our desired shape.
Moong Dal Pakori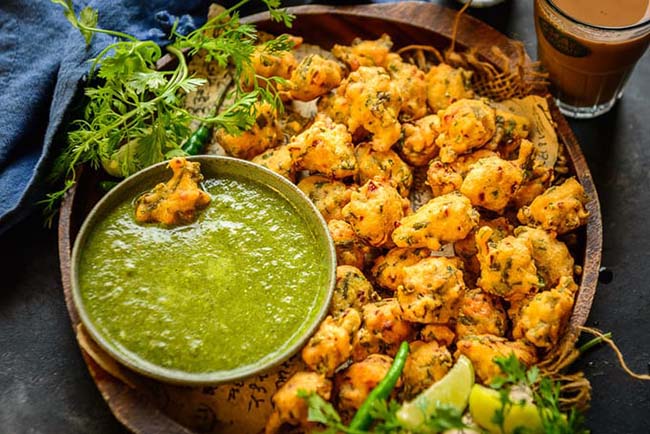 It is simple crispy fritter which is often enjoyed during monsoon season. It is deep fried snack, can be served with sauce or chutney of choice. This snack recipe is also good for kitty parties also.
Methi Bajara Puri And Aloo Sabzi
Methi Bajara puri is a traditional breakfast. Mad eup with fresh methi and bajara, healthy & delicious. Pair it up with Aloo subzi. Also Dis you know Bajara flour is completely gluton free.
Do let us know on the comment section below if you have any Rajasthani breakfast which you generally have!!