Apart from the several tourist destinations, forts and palaces, the beautiful city of Jaipur is also famous for its resorts. One of the big names in this list is Chokhi Dhani Village.
Chokhi Dhani Village is located out of the rush of city amid alive and refreshing environment providing fresh air and peace. The resort is spread over hundreds of acre property with traditional Rajasthan village theme.  There are multiple huts setup with resting couches and various entertainment events including Rajasthani dance and multiple traditional shows.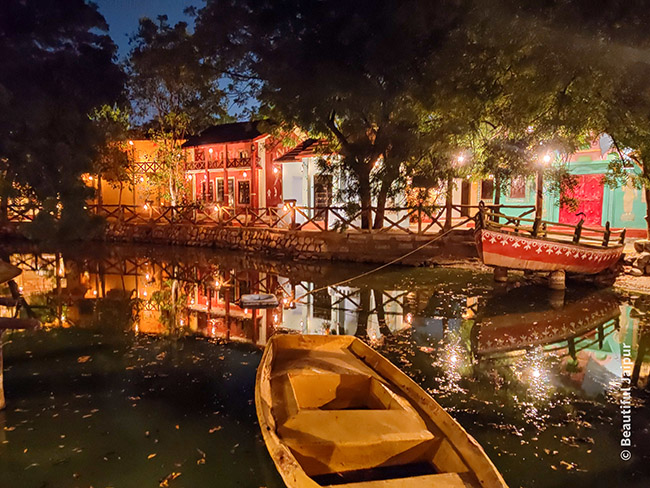 Chokhi Dhani visit always provides an astounding experience with its multiple segments to amaze tourists\visitors. It has an area fully dedicated to representation of how homes in various states of India looks from inside and outside, how they are dressed and how their lifestyle is in their natural habitat. A manmade lake which looks and feels real, bridges to boats and the sidewalk which provide the chill of walking aside real lake, chirping of birds and electronic sounds of various animals to provide a jungle feel as well.
You can estimate its popularity from the fact that it has been a choice for many filmmakers for song and scene shoots. It has gained its fame from the way they have developed the property to look royal and traditional at the same time. Not only this, it also has various events to entertain visitors of all age group which includes puppet shows, maze, haats, slides, camel rides and what not.
The hot mention of all is the food which is served inside an air conditional hut shaped hall. The traditional and cultural food is served in Rajasthani style and that is by getting visitors being sat on floor and then all the delicacies being served in organic thalis. They keep a check on hygiene, cleanliness and safety of everyone which also make this place a must considerable.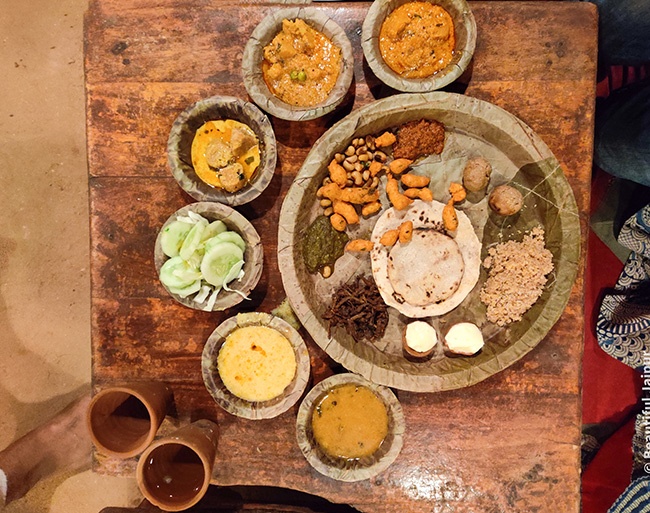 Chokhi Dhani resort has developed the acres of land into a whole world in itself. Once entered you will never want to leave this place. Every part of this resort is woven in a manner which makes the resort a must visit with your family and friends.
The entrance and reception are grand, no shortfall in parking, amazing location and food and in all this makes it a well-known tourist attraction as it withholds in its Rajasthani heritage and cultural manifesto. Talking about its history, it was established in 1989 and started operating since 1994. The huts are built using cow dungs and all nature favoured materials and decorated with Rajasthani wall art. The architecture here is inspired by Indo-saracenic style and is manged by Mr Gul and Subhash Vaswani. The resort also occasionally holds village fairs.
Chokhi Dhani resort also have a 5-star luxury hotel with cottages, rooms and suites decorated with royal Rajasthani finishing , vintage furnishings and gives the luxurious feelings on stay.