Farzi café concentrate on Indian cuisine that aid to attract youth towards them. They provide delicious food along with drinks to people. There will be many word of Farzi but here they are having one only i.e. they create illusion with cuisines.
To provide gourmet experience they combine things together like Indian classic and traditional global with contemporary presentation, ambiance, Indian influences and culinary styles.  This café is known as modern Indian café where visitors can enjoy Indian cuisine in modern style that provide a rich experience to them. Presentation of food is ultimate and also they follow different sort of cooking tactics. They provide molecular gastronomy that attract attention of numerous visitors.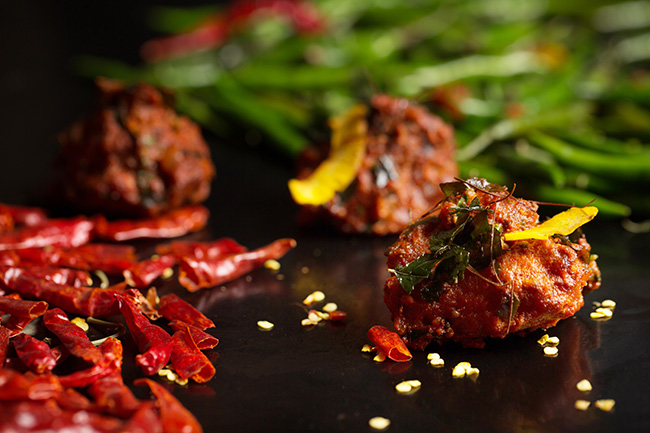 To enjoy nightlife in jaipur you can visit one of best cafes i.e. Farzi Café. This place is not only famous in jaipur but also they are serving many their services at many locations. People can enjoy and experience various sort of things here such as DJ events, live music, mid night parties, weekend brunches and, so on. This all aid then gain attention of numerous persons towards them.
They serve modern Indian food and you can enjoy it with live music band. Many popular DJs come here with their bands to make people's evening more beautiful and enjoyable. Apart from this, they are also having an eye catchy menu of cocktails that give you proper senses of farziness which is attractable.
So, guys visit this place with your gang and experience an immersive dinning. Farzi Café brings table theatrics, molecular gastronomy and culinary illusion that capture attention of people and they want to experience this sort of thing in jaipur.
Dish serves to people in innovative style that tell its own story. They serve Indian food in modern style to their customers with great taste. You can try their cocktail pitchers, buntas, Farzi Apple Foamintini, bang bang, Curry Mango Chutney Foam, Chuski Margarita, Bottle ka Gin, Farzi Tina, Chai pani, Three Musketeer, etc. that comprises their Farzi idea and style.
You can also try some Mocktails from their menu such as Strawberry lemonade, Farzi ok, Italian smooch, Grenny mint royal, litchi panna desire and Date me.
You can visit the place and enjoy mouthwatering food along with drinks that will give an unforgettable experience.
Address- Ground floor, Radisson Jaipur city center, Khasa Kothi Circle, MI road
Restaurant Timing: All day 03pm to 11.30pm
For Table Reservations: 7230008238, 9828500981
Website: www.farzicafe.com